The Asian Festival of Children's Content hosted the Singapore launch of Dim Sum Warriors
Singapore (Wed, July 11, 2012). The Asian Festival of Children's Content and The Arts House co-hosted the Singapore launch of Dim Sum Warriors.
We have been working on Dim Sum Warriors in New York for so long that it was really quite lovely to go back to our home town to celebrate with friends and family.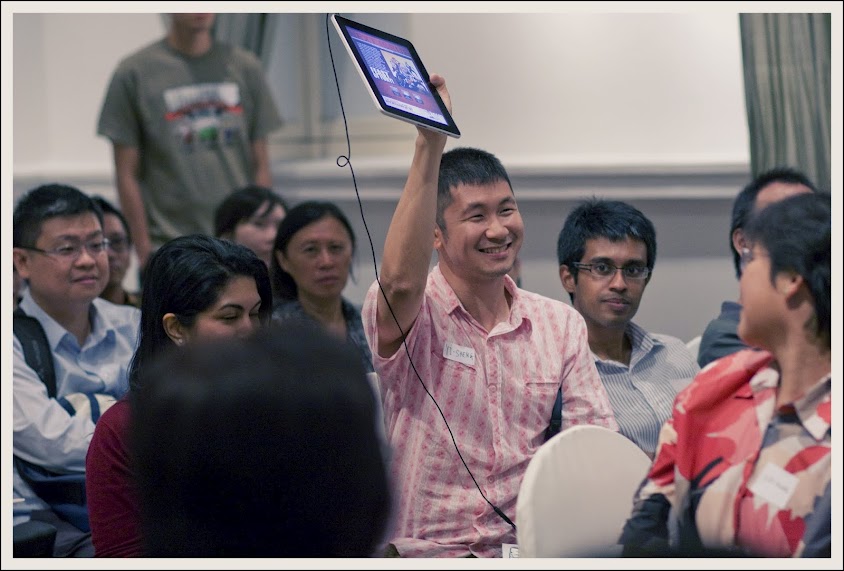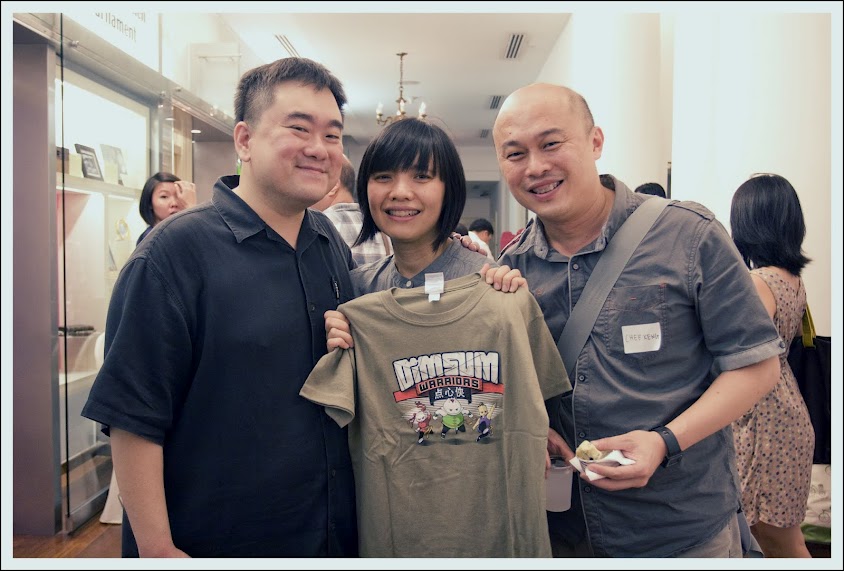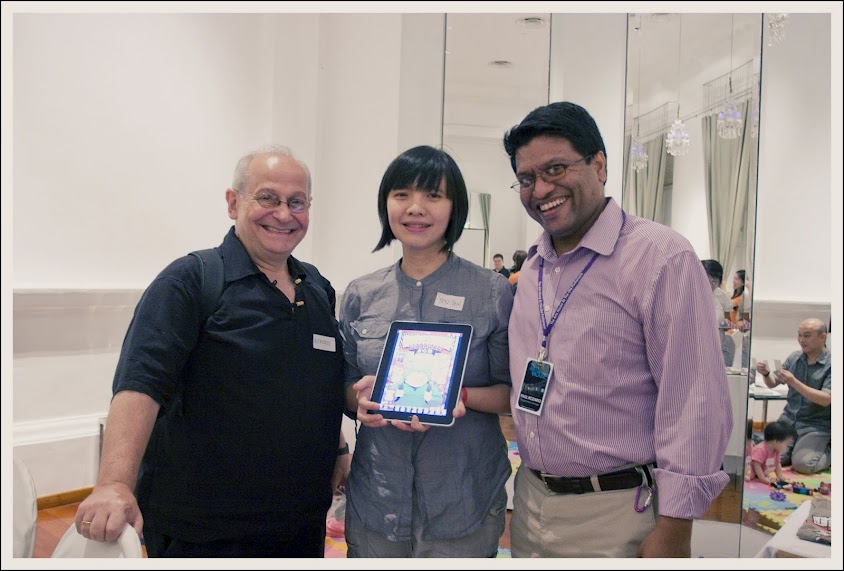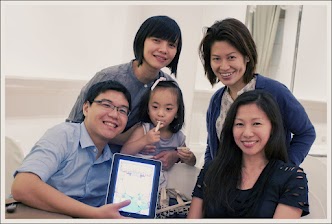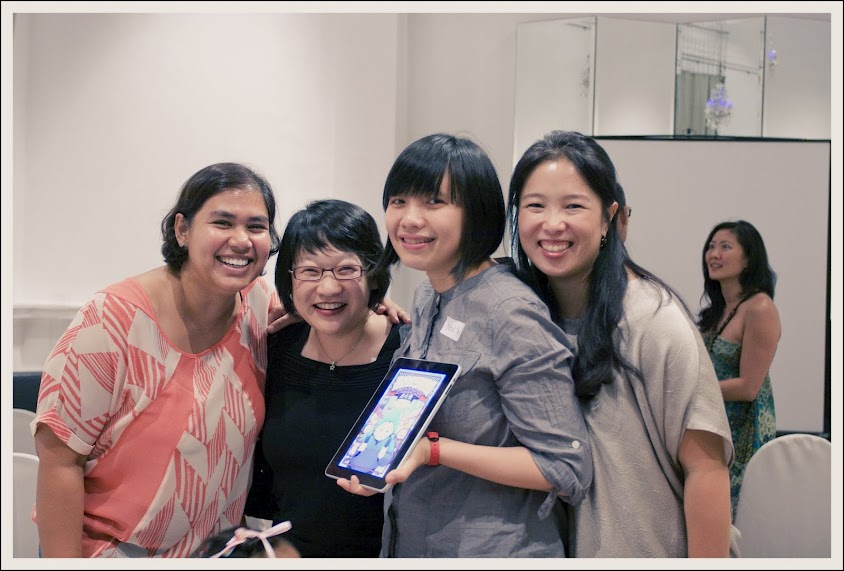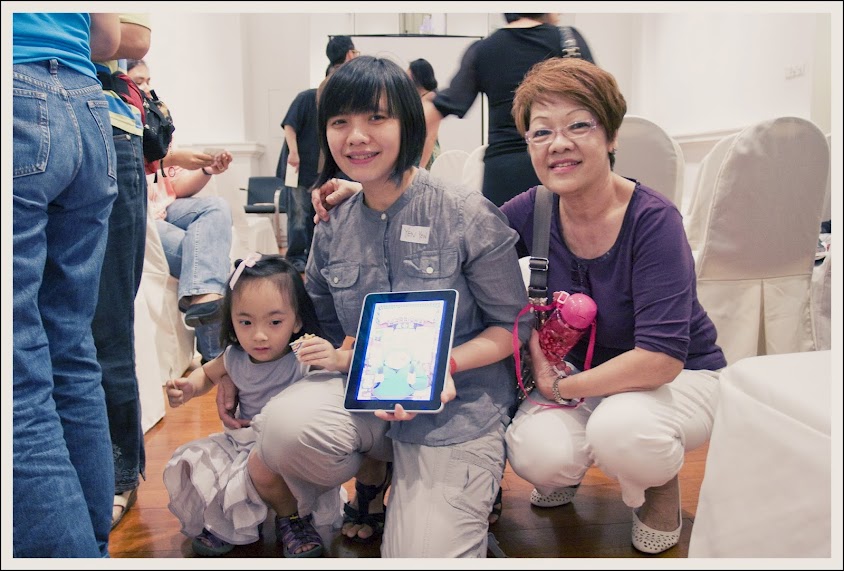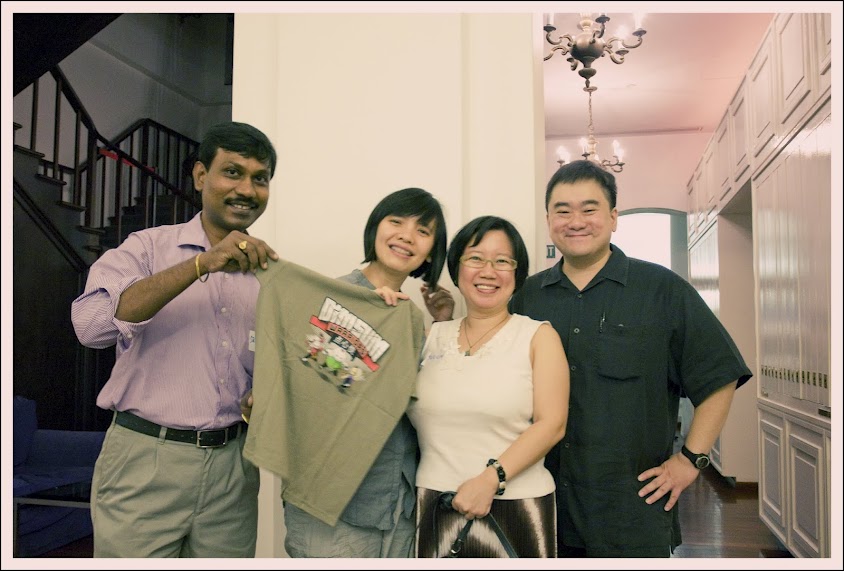 Our only regret is that the creative team that has worked so hard on the comics – Soo Lee, Lauren Baker, Kevin Hsi, James Flores and Dion Sandy – couldn't be with us for the celebrations. (But we will celebrate back in New York, gang!)
The day started with a full half-page article about Dim Sum Warriors in Singapore's largest circulating Chinese newspaper, Lianhe Zaobao. Thanks, Hwa Kwee, for a thoughtfully-written article, and for putting such a big picture of the Dim Sum Warriors on the page!
The event was held in the beautiful Living Room at The Arts House, which used to be Singapore's parliamentary building.
Thanks to our dear friends, Lieng Seng and Judy from Dragonfly LLC, we had the help of a wonderful crew who worked hard to make sure that everyone had a good time.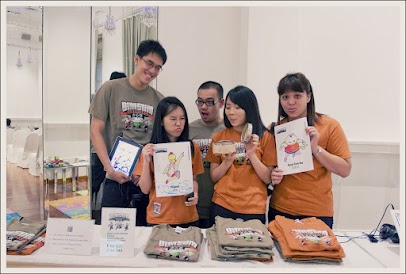 We were introduced by Nelson Wee, Director, Business Development, Apps & Content at SingTel and also our close collaborator, Andrew Teo, Marketing Director at Tien Wah Press.
And then we shared the secret origin of Dim Sum Warriors…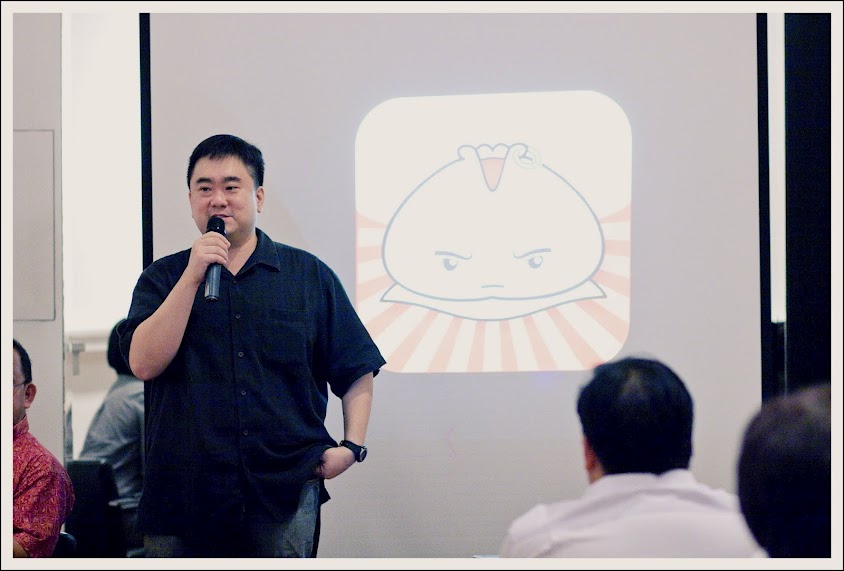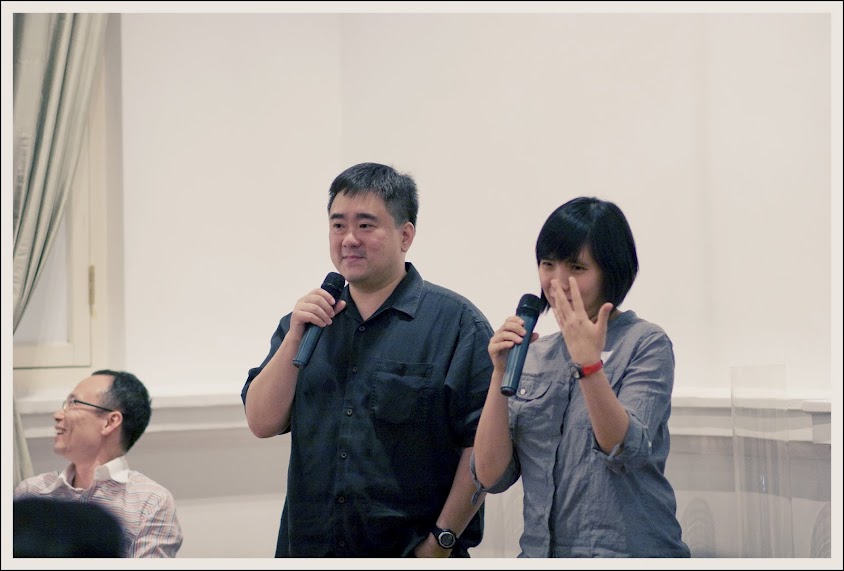 Of course, no Dim Sum Warrior event would be complete without an appearance by our inspiration:  our dear daughter, Yakuza Baby (she got her nickname because she was born while we were watching a Japanese gangster movie), who turned up half way through the session and started going for the microphone. She finds things that amplify her already loud voice quite irresistible.  We await her discovery of karaoke with trepidation…
We ate dim sum, we chatted with friends, and everyone got to try out the Dim Sum Warriors App.  Thanks for all the support, everyone!