Another dim sum day in the office…
It was just another day in the office …
Dion Sandy (who does magic in Manga Studio) and James Flores (who can B-Boy with the best of them), our art assistants, putting the finishing touches to the Dim Sum Warriors print book. Yes!
When our boss arrived …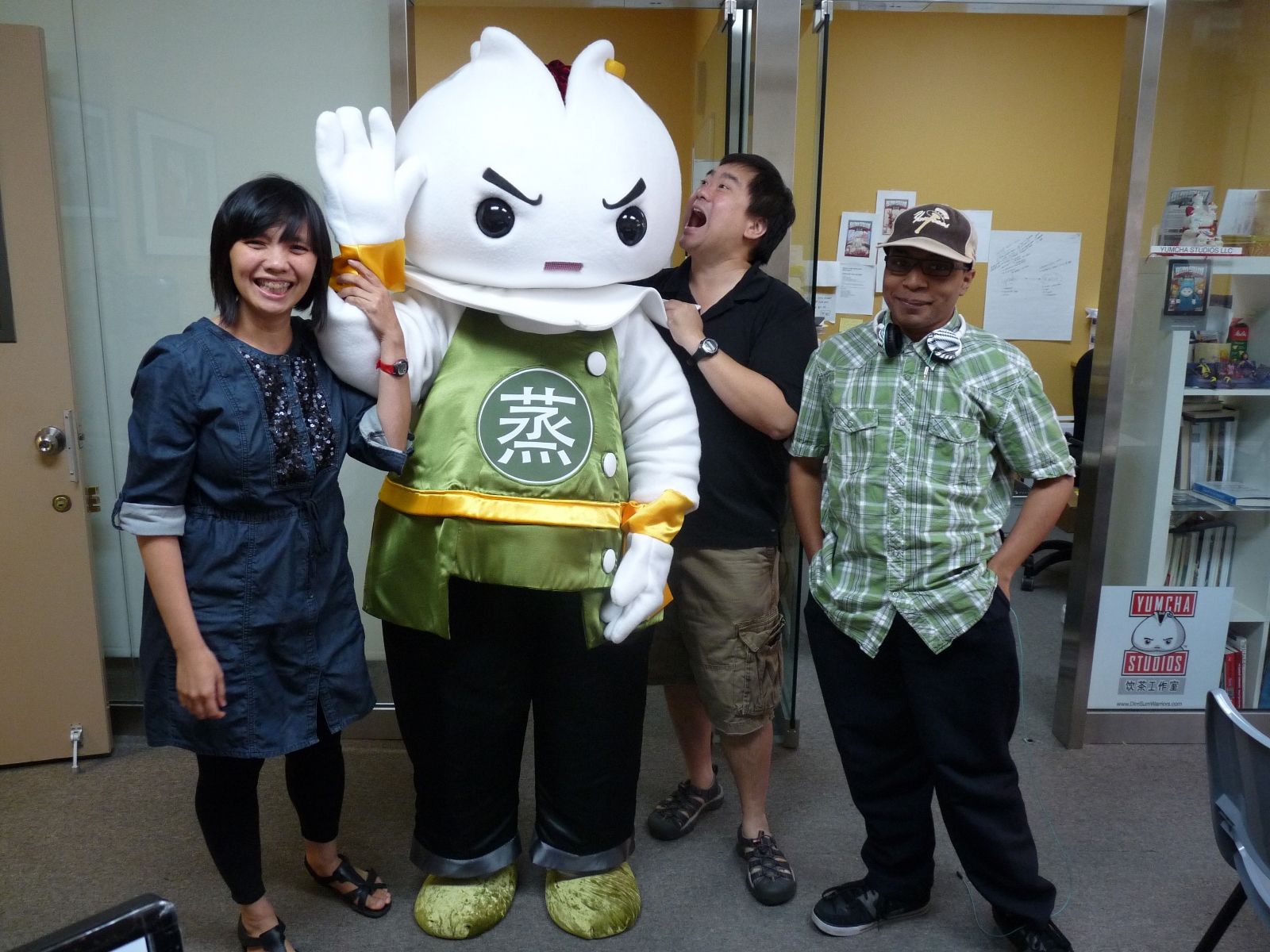 Yen, Roastpork Bao (a.k.a. Porky), and Dion (who really prefers red bean baos)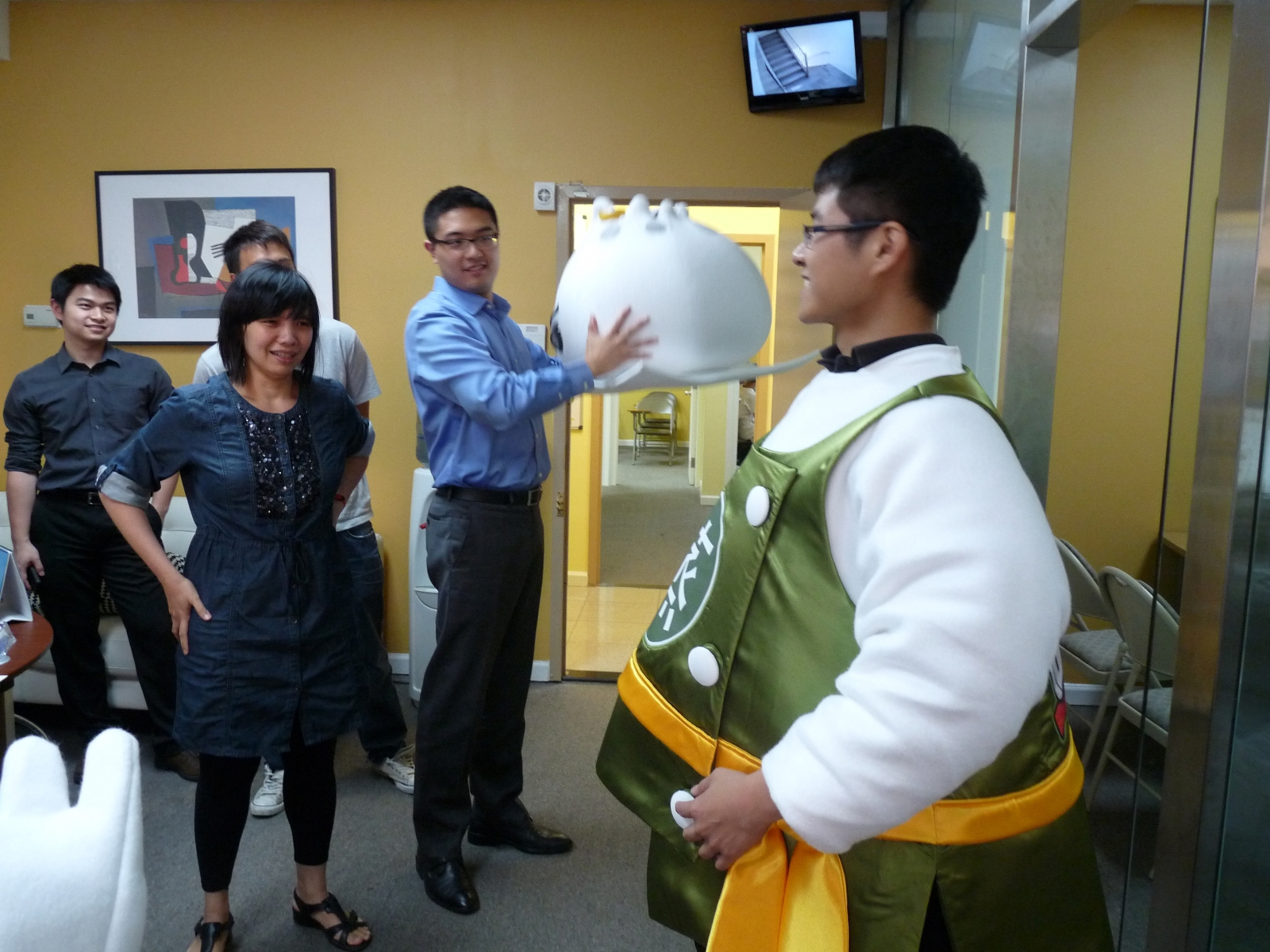 Min Min Jiang, our pal, web developer, and owner of Envision MT (the awesomest web development company in all of Flushing, Queens) just could not leave Porky alone. Assisting him is Lawrence Yan, our neighbor and the principal of GPS Academy (the awesomest SAT prep school in all of Flushing, Queens).
Min tells us it's really really hot in there!
Thanks, Kevin, Ron, Mei Tong, and the wonderful crew at Theatrical Engineers, for your wonderful work on this amazing, lightweight, and super cute costume!
Guess who's going to kick some butt this Halloween!!!